Carrack (Heavy Transport Ship & Battle Ship)
(::::→Big And Heavy Carrack, Vessel Type, Marine Type, Water Type←:::)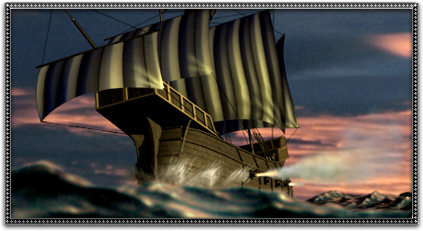 A large and heavy capital ship armed with broadside firing cannons. Capable of travelling across the ocean.
History And Information:
The first fully ocean going ship in Europe, the Carrack is a four-masted vessel developed in the Mediterranean during the 15th century, and later used throughout Europe. Stable in heavy seas, and roomy enough to carry provisions for long voyages, these sturdy ships are well armed, sporting broadside firing cannon arrays, as well as large compliments of onboard marines.
•Attributes
Can Able To Transport Foot Soldiers.
Use as Battle Ship